Rector's Office
Tuzla, 28 February 2022
In our ongoing Durable Learning Seminar Series, we have explored how evidence-based learning and teaching strategies can help students acquire, comprehend, and retain the ever-growing body of knowledge they require to become talented healthcare practitioners. A foundational component of many of these strategies is metacognition, which quite literally means "thinking about one's thinking." It is most important for medical students to have a good comprehension of their level of mastery of a given subject and to understand how best to achieve that mastery, both attributes of effective metacognition.
This month's seminar will provide you with a background of what metacognition is, its relevance in medical education, and explore the evidence which supports this important strategy. We are fortunate to be joined by a guest speaker for this seminar, Dr. James Folkestad, Professor and University Distinguished Teaching Scholar, Colorado State University, School of Education, and Director of the Center for the Analytics of Learning and Teaching.
He will address the important role metacognition plays in assuring durable learning and share some of his classroom-based research on this subject.
We hope you will join our online seminar, and come away better prepared to apply metacognition in your classrooms. Please feel free to share this email and the registration information with any colleagues you think might be interested.

We look forward to seeing you on March 9 at 12:00 EST!
* Certificates of attendance can be provided upon request to support faculty development.
Metacognition: Do You Really Know What You Think You Know?
Wednesday, March 09, 2022
9:00-10:30 PST | 12:00-13:30 EST | 18:00-19:30 CET

Guest Speaker Dr. James E Folkestad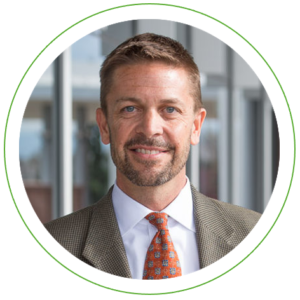 Dr. James Folkestad is a professor in the School of Education at Colorado State University (CSU) and a faculty member within the Organizational Learning, Performance, and Change (OLPC) Program.
He earned his Ph.D. in Educational Human Resource Development (EHRD) from Texas A&M in 1996. He is dedicated to the scientific investigation of how technology can be used to enhance learning, training, and innovative practice.

In addition, he is the Director of the Center for the Analytics of Learning and Teaching (C-ALT), a research center at CSU, a group of faculty and administrators dedicated to advancing the use of analytics to drive teaching and learning innovation.