The project of reactivation of the University Basketball Club "Student" has been presented at the press conference held at the University of Tuzla. Rector of the University Dr. Nermina Hadžigrahić, Full Professor wished a success of the club, emphasizing that the University in the upcoming period will give even greater support to the development of sports – recreational programs for students and employees of the University.
The initiative has been developed for the last eight months, and a new management board has been formed, headed by Kenan Sijerčić, while the head of the profession is Vlado Mićanović. Kenan Sijerčić introduced the members of the Management Board and those are Muamer Softić, Emir Delalić, Saša Džambić and Edin Užičanin, and emphasized that the project has the possibility to strengthen and progress in the future.
Player Mišo Tanasilović will provide a great help in the first season to young, who at the beginning of his career was part of the UBC ''Student'', as well as Mirza Hrnjčić and Zlatko Golijanin. One of the young players of UBC ''Student'', Tarik Osmanović, pointed out that he was pleased that as a freshman at the Faculty of Electrical Engineering, he would have the opportunity to continue playing basketball as a member of UBC ''Student''.
At the end of the presentation, the team coach invited all interested students and young people who have basketball skills to join the work of the team, which begins with training at the University Sports Hall on Wednesday, September 1, 21 at 19.00.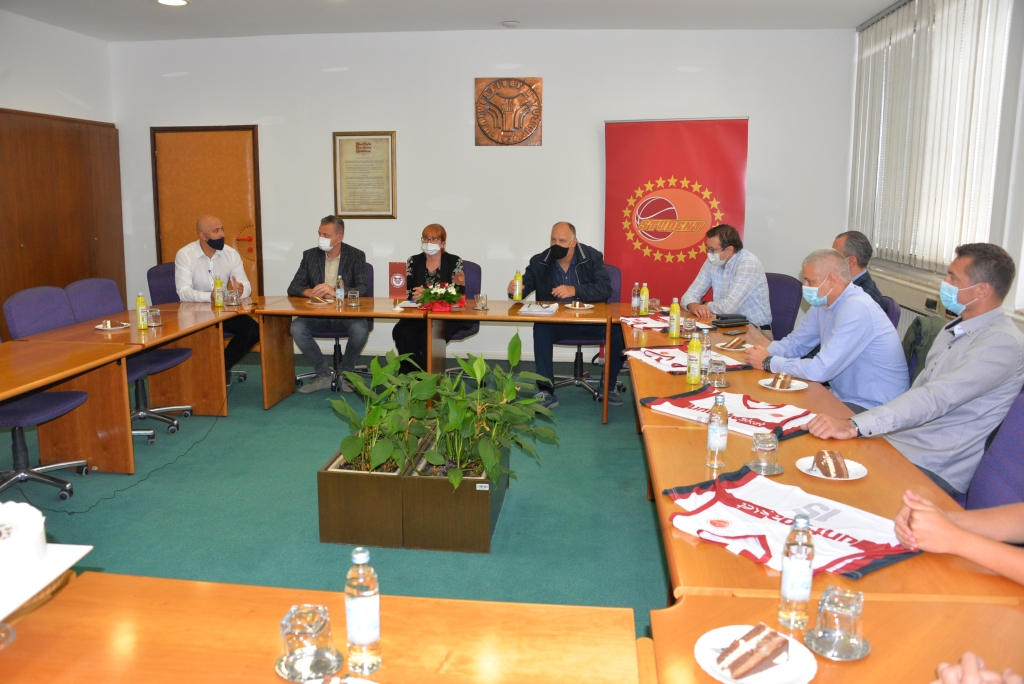 Univerzitetski košarkaški klub "Student"