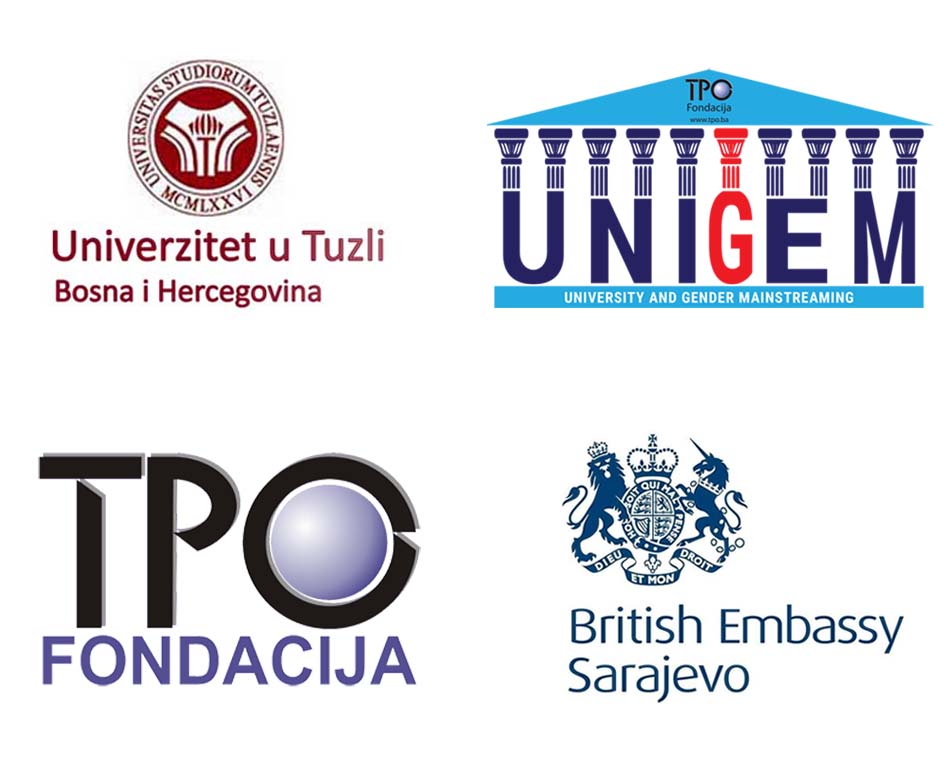 On 10 November 2021 the Council for Gender Equality of the University of Tuzla was formed by the Decision of the Senate of the University of Tuzla No. 03-6078-1-2 / 21.

 

University of Tuzla is a partner in the four-year multilateral institutional program entitled University and Gender Mainstreaming (UNIGEM), that is implemented, with the support of the UK Government, by the TPO Foundation, in which participate numerous universities from the country and the region. A meeting and signing of a memorandum of cooperation between the TPO Foundation and 17 universities from Bosnia and Herzegovina, Croatia, Serbia and Montenegro was organized in Sarajevo on 6 October 2021. The project also has the support of the Higher Education Agency in Bosnia and Herzegovina.

 

The UNIGEM project represents the strategic commitment of universities to ensure a gender equality and a safe environment for teachers and students both male and female at universities in Bosnia and Herzegovina and the region by introducing a gender perspective.

 

The implementation of the project goals will provide a comprehensive study of the state of gender equality at universities before and after the implementation of this project. The UNIGEM project also envisages the establishment of a special body to combat gender-based discrimination at all universities that have signed this Memorandum. Thus, a Council for Gender Equality was formed at University of Tuzla, which coordinates all activities related to the project.

 

The following activities are planned in the four-year project: research on gender equality at institutions included in the project, preparation and adoption of an Action Plan on Gender Equality, numerous trainings for teachers, administrative staff and students, mobility programs, research, campaigns and other activities on partnership and systemic access to gender equality at universities in the country and the region through their own institutional development and regional cooperation. The education sector, especially universities, arecrucial for long-term, significant and sustainable change, as they actively promote equality, nonviolence and inclusion, fairness and equity.