Faculty of Mining, Geology and Civil Engineering
Tuzla, May 3, 2018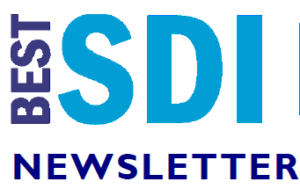 University of Tuzla has organized the promotion "Western Balkans Academic Education Evolution and Professional's Sustainable Training for Spatial Data Infrastructures" – BESTSDI, funded within the ERASMUS+ KA2 Capacity Building in Higher Education. Promotion was held at Faculty of Mining, Geology and Civil Engineering, on Friday, April 27, 2018 in the presence of the first and second cycle students, future students of the third cycle, businessmen, representatives of Tuzla Canton Ministry, City of Tuzla and businessmen from the country and abroad.

Rector of the University of Tuzla Prof. Dr. Nermina Hadžigrahić, emphasized the importance of technical assistance in the field of computer equipment and education that is being conducted to acquire the conditions for the introduction of new study programs. Equipment is put into function of performing the third cycle from the new academic year. Sophisticated equipment will enable connection with the economy and creating conditions for data exchange in the field of GIS.
The aim of the University of Tuzla is an open educational resource which is being upgraded on to previous supports of similar programs.

The implementation of the K-FORCE platform is underway which is compatible and allows the use of licensed programs with server support for increased information exchange in real-time. Wi-Fi system that is been installed by the University of Tuzla functions as part of this project, which is supported by the institutions of BiH, and will be implemented on the regional level.

Coordination is carried out with the competent institutions of the Federation of Bosnia and Herzegovina. It is expected that the community will have an interest to continue to support this form of cooperation, to allow the continuation of teachers and associates education with an emphasis on the applicative use of all technological achievements.

Computer equipment consists of 12 complete units, three laptops, video projector and server of the appropriate capacity. On the Faculty of Mining, Geology and Civil Engineering are about to be open a new study program or department in this field.
PROMOTION OF THE ERASMUS+ PROGRAM AT THE FACULTY OF MINING, GEOLOGY AND CIVIL ENGINEERING

INFO PROMOCIJA ERASMUS PROGRAMA NA RGGF-U