University of Tuzla
Tuzla, 29 September 2020
Faculty of Natural Sciences and Mathematics participated at the second meeting of the management of the Erasmus ECOBIAS project ("Development of the master curricula in ecological monitoring and aquatic bioassesment for the Western Balkans HEIs").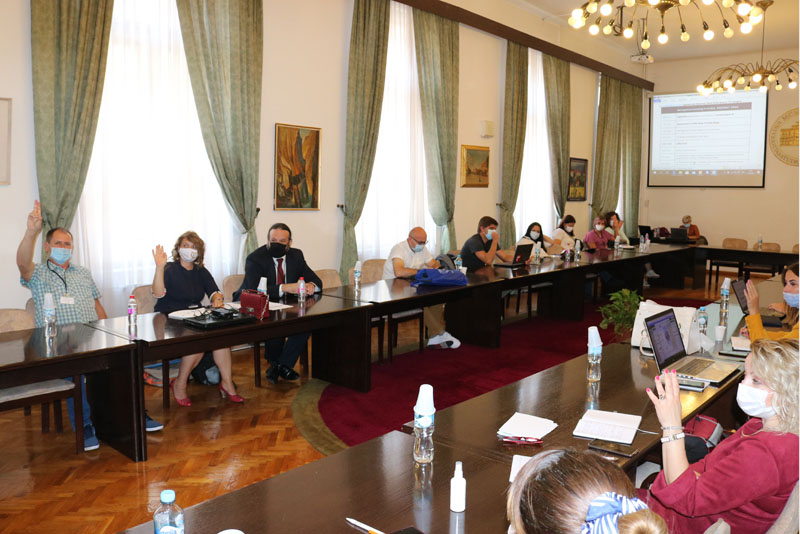 The meeting of the institution coordinator members of the ECOBIAS project consortium was held on 21 September 2020 at the Rectorate of the University of Sarajevo. Rector Rifat Škriljelj,PhD and coordinator of the project Snežana Radulović, PhD addressed to everyone present. This project will lead to the introduction of a new curriculum for master study at the Faculty of Natural Sciences and Mathematics in Tuzla in the field of ecological monitoring and aquatic ecosystems, equipping laboratories and further communication with universities in the region. The meeting was attended by the representatives from University of Tuzla Vedad Pašić,PhD, Dean of the Faculty of Natural Sciences and Mathematics, Jasmina Kamberović, PhD and Elvira Hadziahmetović Jurida,PhD.
SECOND MEETING OF THE ERASMUS ECOBIAS CONSORTIUM

ECOBIAS – ODRŽAN DRUGI SASTANAK KONZORCIJA ERASMUS ECOBIAS TIMA