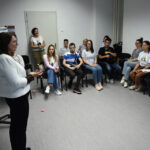 ALL ACTIVITIES OF TUZLA SUMMER UNIVERSITY HAVE BEEN COMPLETED
Final activities of Tuzla Summer University held on 8 July 2022 Workshops "Soft skills" and "Visual Design of CV" were held at the Faculty of Economics. Campus of University of Tuzla hosted a film screening "A Story of a Society". This project ended with an "Quiz Night – an Outdoor Quiz".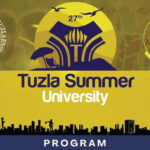 PROGRAM OF THE 27 TH SUMMER UNIVERSITY – LJUT 2022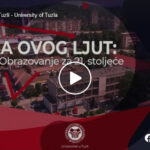 I AM TUZLA SUMMER UNIVERSITY! (VIDEO)
I AM TUZLA SUMMER UNIVERSITY! We are pleased to announce our 27th "Tuzla Summer University ", which will be held from 2 to 8 July 2022. Apply, come and participate in various educational workshops, sports, cultural, entertainment and many other activities that we have prepared for you. BE PART OF THE TUZLA SUMMER UNIVERSITY!